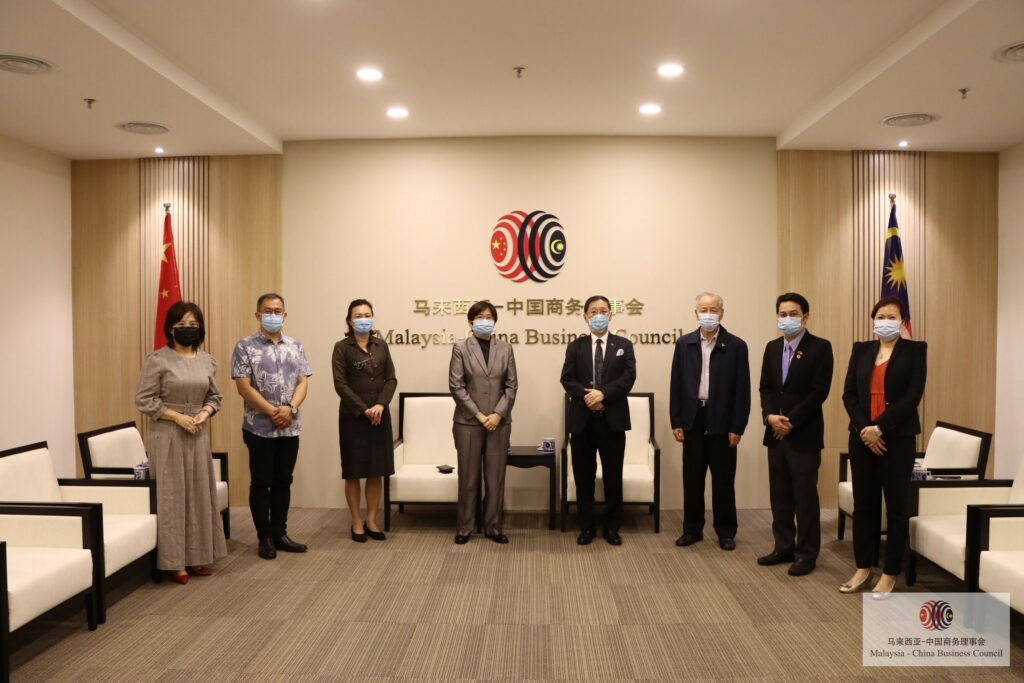 Malaysia Inbound Chinese Association (MICA) paid a courtesy visit to the Executive Director of Malaysia-China Business Council (MCBC), Datuk Yong Teck Shing at the MCBC office in Jalan Sultan Ismail, Kuala Lumpur.
MICA is a registered non-government and non-profit organization under the registrar of Society of Malaysia. MICA is an organization whose major focus is to promote Malaysia Inbound tourism to the Chinese market globally especially in Edu-Tourism, Medi-Tourism, Agro-Tourism.
The purpose of this visit is to discuss the collaboration between MCBC and MICA and the President of MICA, Dato' Dr. Angie Ng gave a brief introduction about the company background and their organization activities.
Among the representatives attended the visit were Ms. Serene Ng and Ms. Cindy Seow Chooi Ling. Hence, the Chief Executive Officer of MCBC, Mr. Samuel Lee joined the courtesy visit.