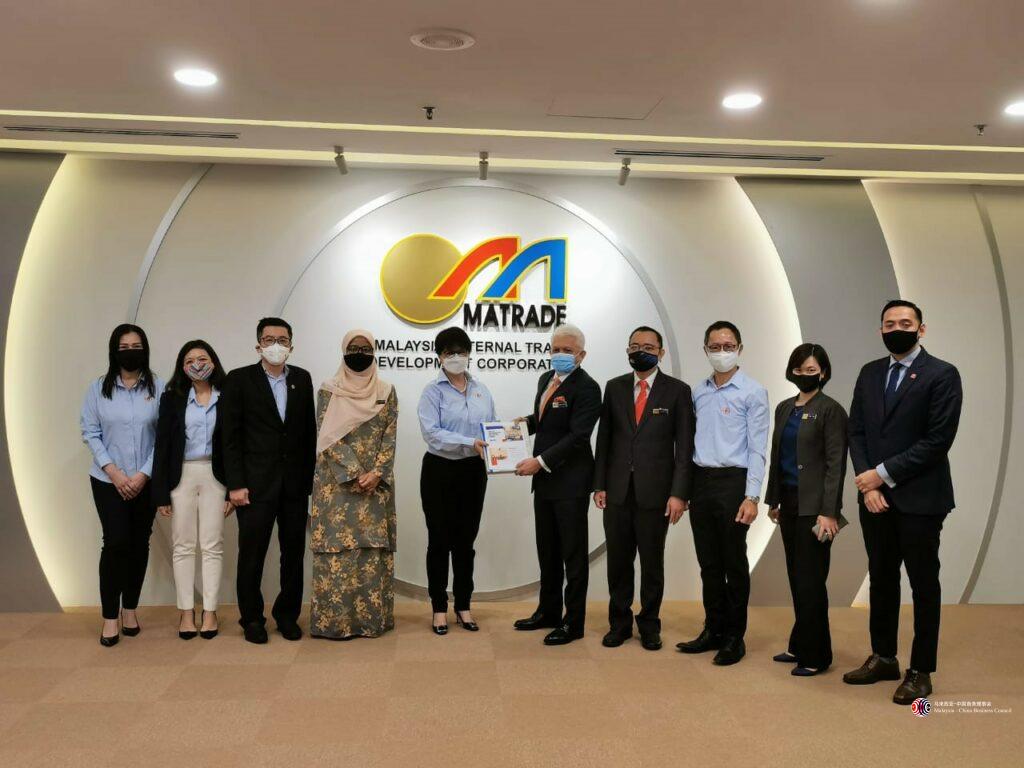 The Chairman of Malaysia-China Business Council (MCBC) Business Investment Committee cum Senior Director of MCBC, Dato' Dr. Jennifer Low, and the committee members paid a courtesy call to the Malaysia External Trade Development Corporation (MATRADE).
The visit was warmly welcomed by its Chief Executive Officer, Mr. Mohd Mustafa Abdul Aziz.
During the meeting, both sides discussed Malaysia's export performance to China in the past few months and agreed to exchange more information between MCBC and MATRADE. They also agreed to have more cooperation in future to improve Malaysia's export performance and the confidence of Chinese companies in Malaysia.
Among the representatives from MCBC Business Investment Committee were the Deputy Chairman, Mr. Ben Liew Pok Boon and members, Datuk Lee Hwa Cheng, Eusnie Arshad and Sally Chu Yoke Fong.
Meanwhile the representatives from MATRADE were the Deputy Chief Executive Officer, Ms. Sharimahton Mat Saleh, the Director of China and Northeast Asia Section, Shawn Sim, the Senior Manager of Organisational Planning & Transformation Unit, Mr. Mohamad Haris Abdul Latiff and the Manager of China & Northeast Asia Section, Exports Promotion & Market Access Division, Aninawati Saleh and Yeow Chin Chin.