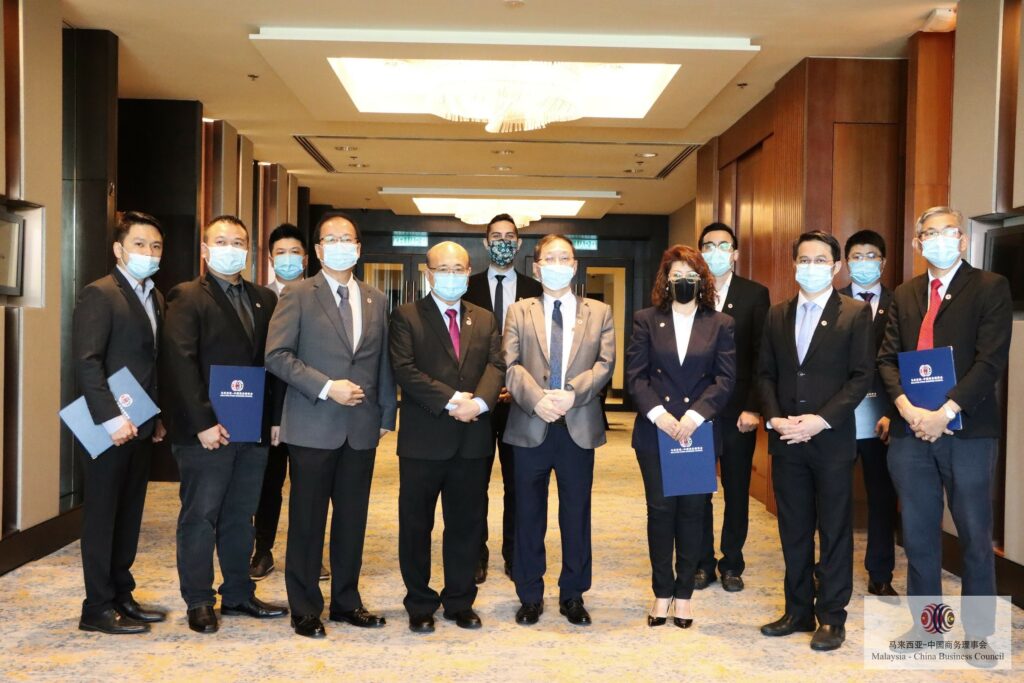 The Chairman of Cultural and Tourism Committee cum the Director of Malaysia-China Business Council (MCBC), Datuk Philip Yong Chiew Lip today chaired the first official meeting at Kota Kinabalu, Sabah.
The meeting was held to present the letters of appointment as well as a discussion session with all committee members. The discussion aimed to address issues related to culture and tourism in Sabah.
During the meeting, Datuk Philip Yong presented the appointment letters to all committee members, witnessed by the Executive Director of MCBC, Datuk Yong Teck Shing and the Chief Executive Officer of MCBC, Mr. Samuel Lee.
The committee members are among those who are experienced in promoting and facilitating culture and tourism strategic partnership between Malaysia and China. Among them are the Deputy Chairman, Mrs. Minah Hong Min Lah and followed by the committee members, Mr. Adrian Yong Chen Rein, Mr. Alexander Hugo Malakun, Mr. Alfred Saw Keng Boon, Mr. Desmond Chong Jia Nam, Mr. Then Chun Tak, Mr. Jared Amadis Abdul Rahman, Mr. Wong Yu Chin.