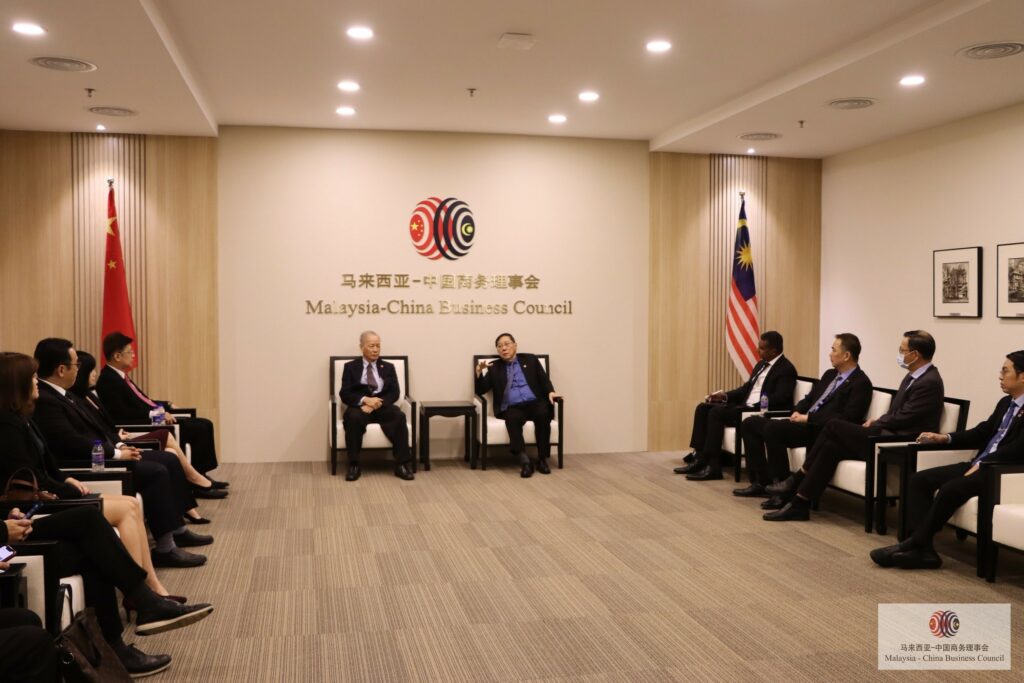 The Chairman of IR4.0 and Technology cum Director of the Malaysia-China Business Council (MCBC), Dato' Ir. Fong Tian Yong today chaired the first official meeting at the MCBC office in Jalan Sultan Ismail, Kuala Lumpur.
Meeting was held to discuss the terms of reference of the committee and their strategic planning on IR4.0 and technology cross-border trade between Malaysia and China.
During the meeting, Dato' Fong presented the letter of appointment to all committee members witnessed by the Executive Director of MCBC, Datuk Yong Teck Shing and the Chief Executive Officer of MCBC, Mr Samuel Lee.
The committee members are among those with experience in the field of IR4.0 and technology partnership between Malaysia and China. Among them are the Deputy Chairman, Mr Chin Chee Seong and followed by committee members, Mr. Danny Ng, Mr. Chang Wai Hoong, Mr. Cheah Kok Hoong, Mrs. Renee Ho, Mr. Raymond Gabriel, Prof. Jonathan Jun Li and Ms. Yvonne Lai Pui Nee.