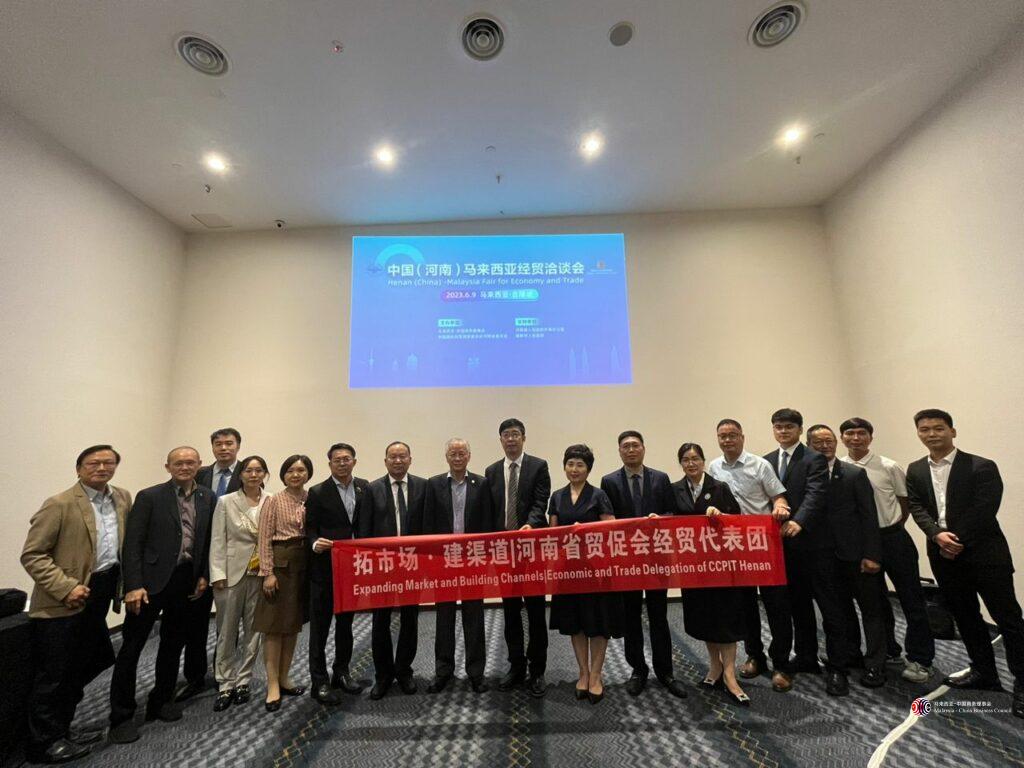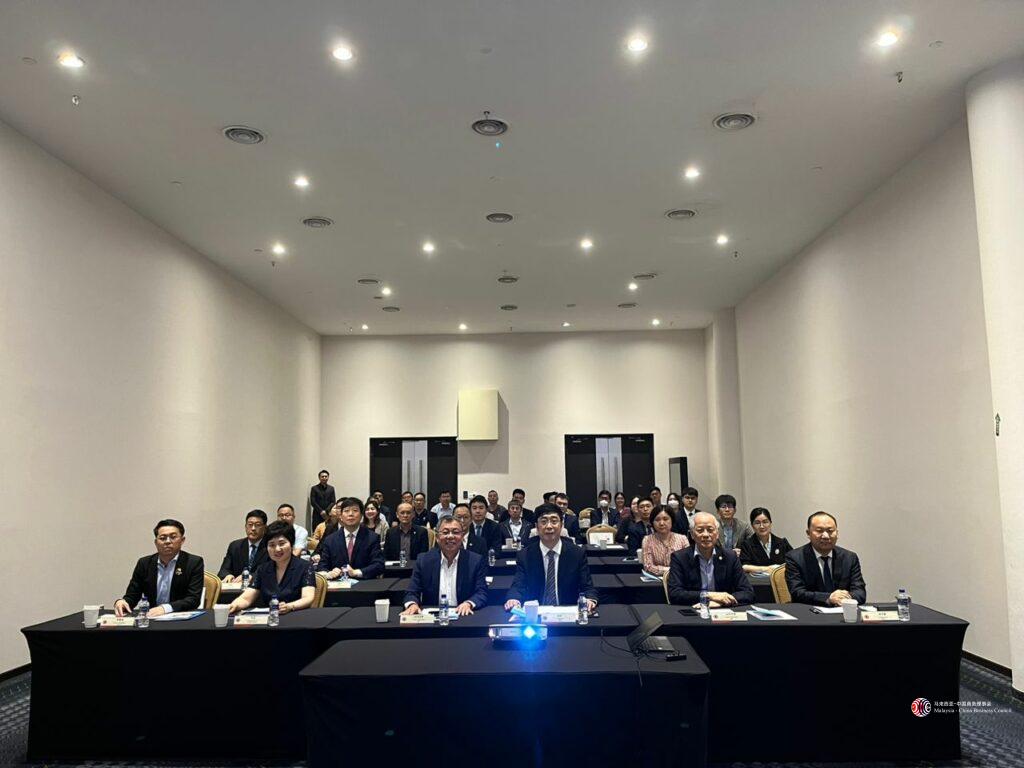 MCBC jointly organised the "Henan (China) – Malaysia Fair for Economy and Trade" with CCPIT Henan, was held on the 9 June 2023 at Kuala Lumpur.
The event served as a crucial platform for businesses in Henan, China, and Malaysia to engage in networking, idea exchange, and exploring potential opportunities with the attendance by MCBC directors and CEO Samuel Lee, delegates from Henan province, and Malaysian and Chinese entrepreneurs.
Dato Beh Hang Kong, Director of MCBC, and Liu Bing, Vice Chairman of CCPIT Henan, delivered insightful speeches emphasizing the significance of collaboration and encouraging active participation in business matching activities. Their addresses added value to the fair and paved the way for fruitful partnerships between businesses in Henan, China and Malaysia.
MCBC Director Dato Fong Tian Yong shared on a brief introduction of Malaysia-China trade and investment landscape at the fair whilst Ms Liu Bao, Director of the Foreign Affairs Office of Henan Provincial People's Government and Mr Zhou Huafeng, Vice Mayor of Nanyang Municipal Government, Henan Province delivered speeches to introduce the business and investment opportunities of Henan province and Nanyang City respectively.