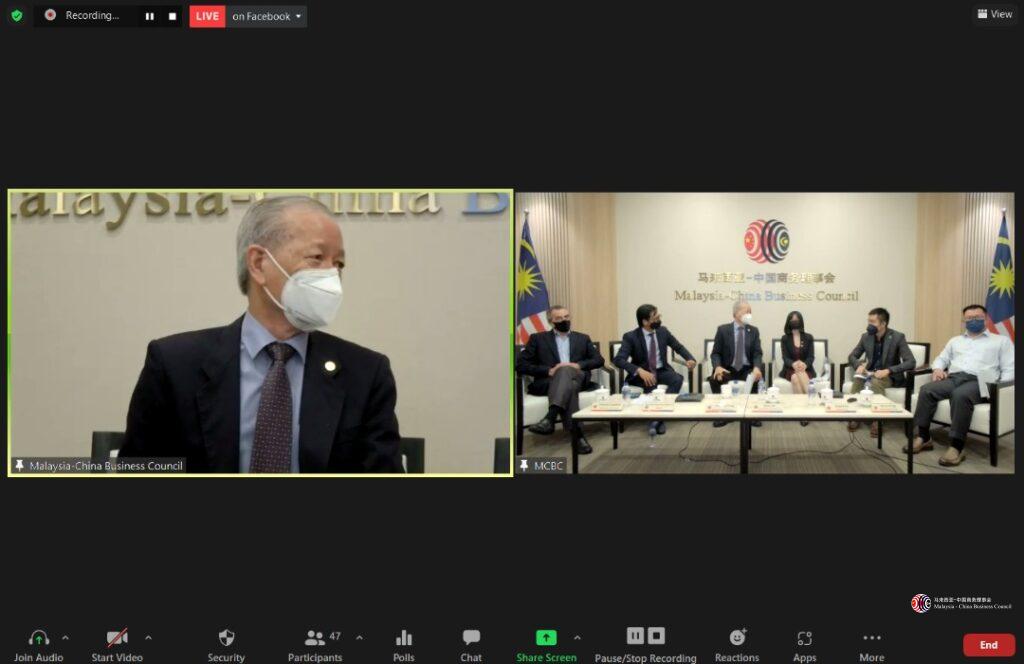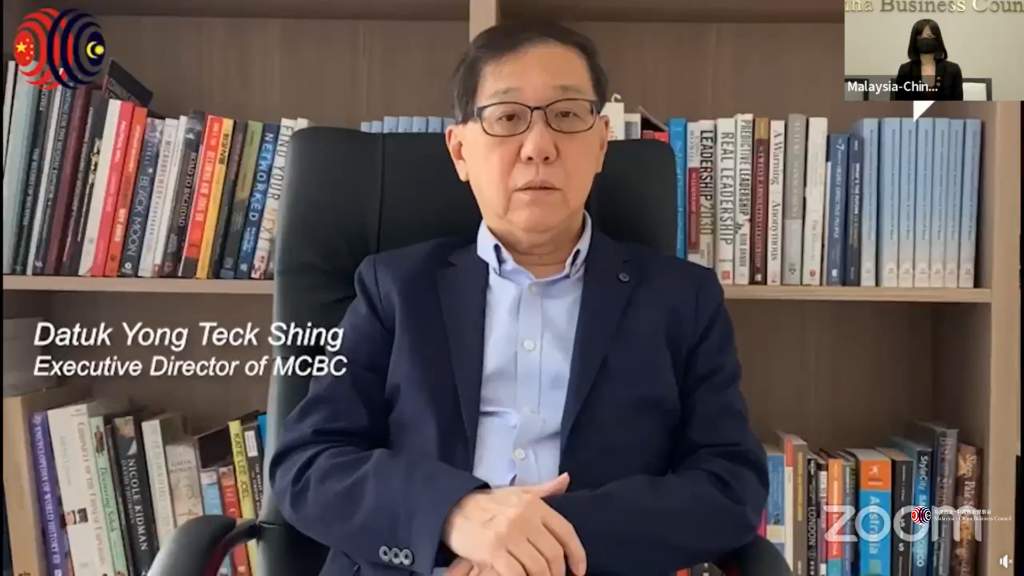 Malaysia-China Business Council 4IR & E-commerce Committee has successfully organised the webinar themed "Opportunities for Entrepreneurs on Application of Drone Technology in Local Industry" on the 31st March 2022.
The webinar is hosted by Dato Ir. Fong Tian Yong, Chairman of the MCBC 4IR & E-commerce Committee, and officiated by Datuk Yong Teck Shing, Executive Director of Malaysia-China Business Council. Distinguished speakers and panellists invited include Mr. Richard Ker of Aerodyne Group, Mr Kevin Wong of Alliance Agrotech Sdn Bhd, Dr. Daniele Gambero of Malaysia Proptech Association, and Mr Wan Mohd Farhan of MRANTI.
The webinar was attended by approximately 50 people from various organisations such as SME association, PIKOM, ERA, ACCIM, MCCC, BEM, and other various enterprises and organisations.
Drone technology and its innovative applications were discussed during the webinar to explore business opportunities and future prospects of the technology to stimulate and transform the local industries in Malaysia, such as the agriculture and construction sectors. In addition, topics ranging from innovative solutions, entrepreneurship to government initiatives and incentives were covered during the panel discussion of the webinar.
Malaysia-China Business Council is honoured to host this webinar and looks forward to future webinar series.