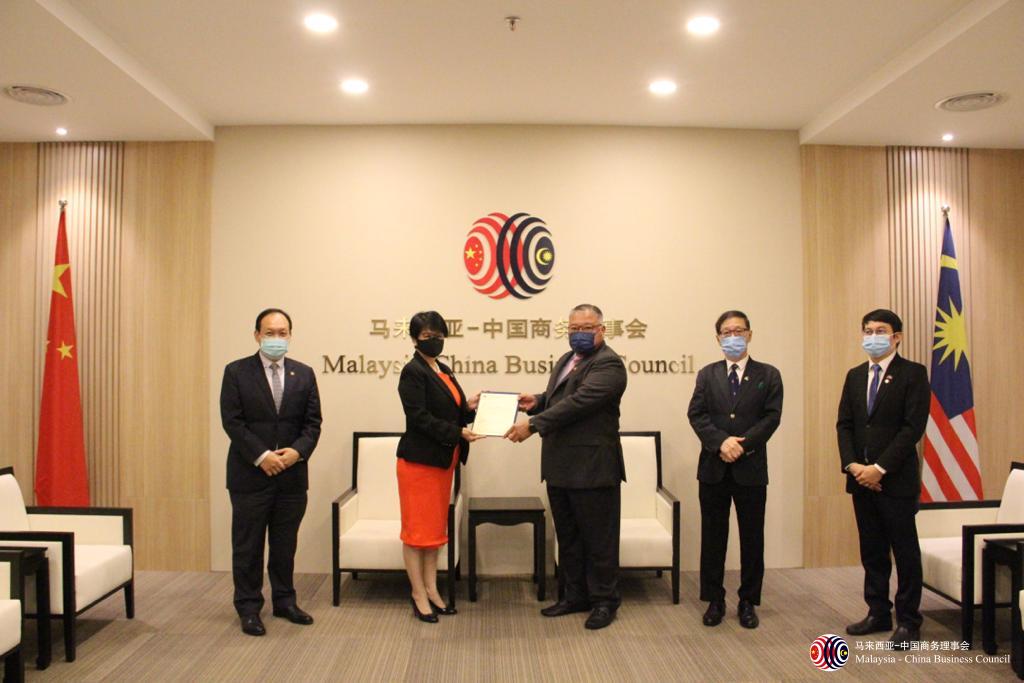 Malaysia-China Business Council (MCBC) is pleased to announce Dato' Dr. Jennifer Low Moi Ing as the Senior Director of MCBC effective May 7.  
The letter of appointment was handed over by the Prime Minister's Special Envoy to the People's Republic of China cum Chairman of MCBC, Dato Sri Tiong King Sing and witnessed by the Executive Director of MCBC, Datuk Yong Teck Shing, Chief Economic Advisor of MCBC, Dato' Dr. Tan Yew Chong and Chief Executive Officer of MCBC, Mr. Samuel Lee.  
Dato' Dr. Jennifer, who is currently the Chairman of Business Investment Committee in MCBC, is also the Group Managing Director and Co-Founder of the Quill Group of Companies. Apart from that, she is also an Outstanding Representatives of Women Entrepreneurs in Malaysia.  
She has extensive knowledge and expertise in the fields of business, economics, trade and real estate. Therefore, MCBC believes that her appointment as the MCBC's Senior Director of MCBC and her experience in serving various corporations and industries will contribute to the continuous development of the council.