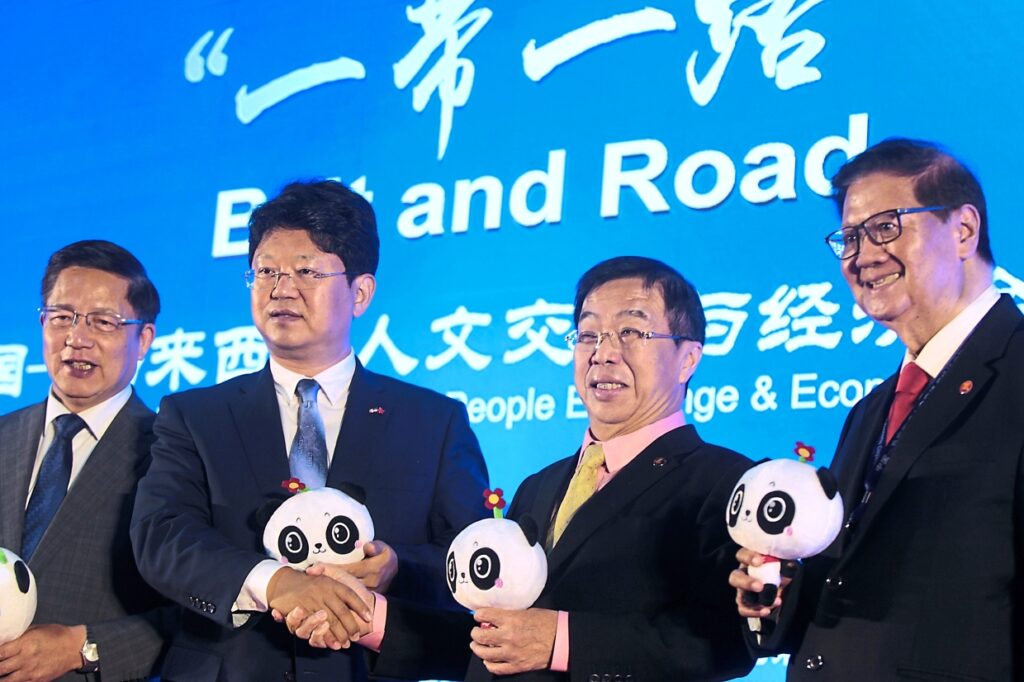 KUALA LUMPUR: China continues to strengthen its trade ties with Malaysia and is looking to engage in more discussions to strengthen cooperation in finance and high-value agriculture industries, says Chinese ambassador to Malaysia Bai Tian.
Speaking at the Belt and Road China-Malaysia Forum on People-to-People Exchanges and Economic Cooperation yesterday, Bai Tian said the Chinese government is keen on exploring cooperation opportunities in the two industries, in areas such as the digital economy, artificial intelligence, high-technology and new industries.
"We encourage more large Chinese companies to invest in Malaysia, and also welcome Malaysian companies that seek market and investment opportunities in China to achieve complementary advantages.
"China is also willing to enable more interactions with Malaysian through think tank and media dialogues, international student exchange programmes, human resource training, tourism and sports, to encourage more exchanges of experience and mutual understanding between the two countries, " he said.
According to Bai Tian, an estimated three million Chinese tourists visited Malaysia in recent years.
Additionally, Xiamen University has received more than 3, 000 Chinese and foreign students since establishing its branch in Malaysia in 2016.
"There is an increase of exchanges and visits between China and Malaysia through various groups comprising young people, media and scholars.
"In line with Visit Malaysia 2020, China and Malaysia will jointly host the China-Malaysia Cultural Tourism Year next year.
"The Chinese Cultural Centre will also be open in Kuala Lumpur by then, " he said, adding that such efforts shall enhance greater ties and build a better understanding and friendship among the citizens of both nations.
The Belt and Road China-Malaysia Forum on People-to-People Exchanges and Economic Cooperation saw participants from both China and Malaysia convening to discuss new achievements and progress made under the Belt and Road Initiative (BRI) framework.
The forum was aimed at further promotion of people-to-people exchanges as well as economic and trade cooperation as part of the strengthening of the bilateral ties between China and Malaysia.
This year marks the 45th anniversary of the establishment of China-Malaysia diplomatic relations.
(source: The Star, 30.7.2019)