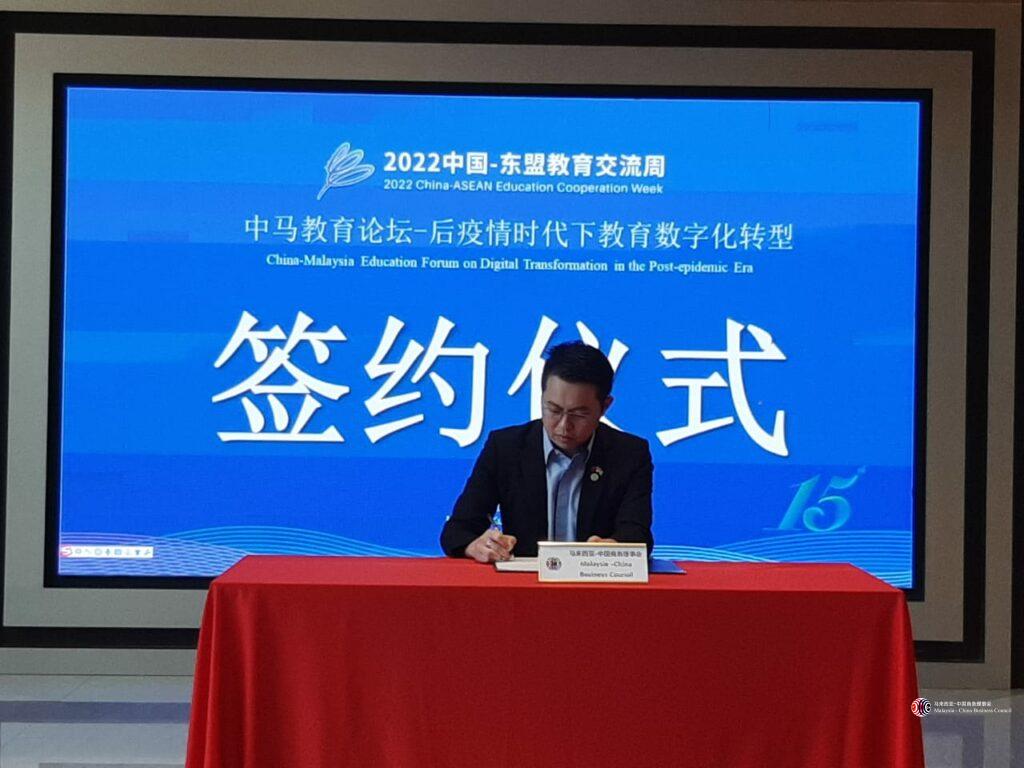 To coincide with the 2022 China-ASEAN Education Cooperation Week, Guizhou University and China Construction Bank Guizhou Branch organised a "China-Malaysia Education Forum on Digital Transformation in the Post-epidemic Era". Concurrently the event was organised by executive organisers, China Construction Bank Malaysia Branch and Universiti Tunku Abdul Rahman.  The forum aimed to achieve the goals of sharing high-quality educational resources, jointly exploring new models of international exchanges and cooperation, and creating a new chapter of China-Malaysia educational exchanges and cooperation in the post-epidemic era.
Guizhou University and Malaysia-China Business Council reached preliminary cooperation intentions. The Memorandum is concluded online.
The forum was conducted in a combination of online and offline. YB Senator Dato'Dr. Mah Hang Soon, Deputy Minister of Education of Malaysia, was the guest of honour to deliver a speech at the forum. Among the other guests who attended the signing ceremony were Mr. Liu Baoli, Executive Secretary-General of the Secretariat of the Organising Committee of CAECW, Mr. Wang Shaoqiang, Executive Vice-president of China Construction Bank (Malaysia) Berhad, Mr. Lu Xuetao, Vice President of China Construction Bank Guizhou Branch, Ir. Prof. Dato' Ewe Hong Tat, President of Universiti Tunku Abdul Rahman Malaysia and Prof. Zhou Shaoqi, Vice President of Guizhou University.