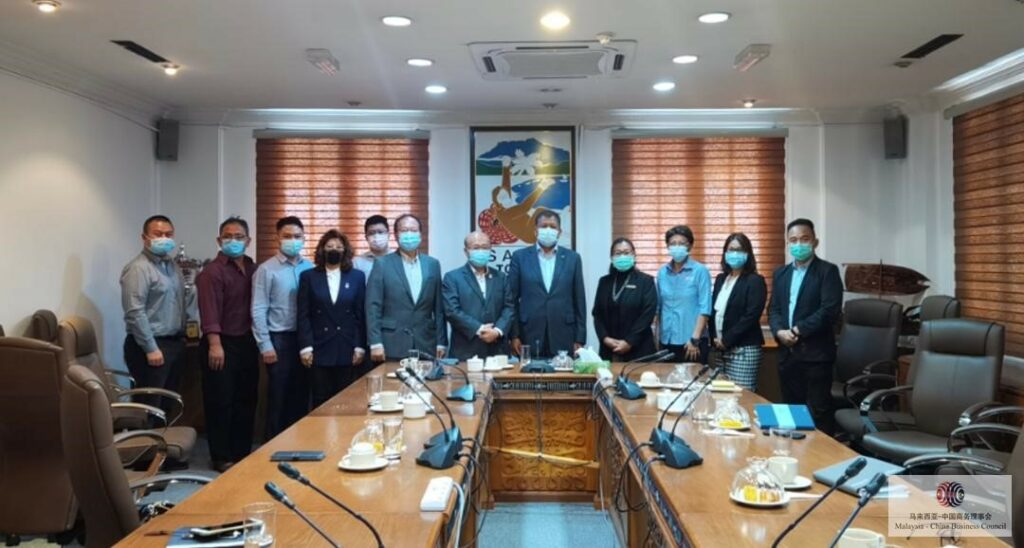 Malaysia-China Business Council (MCBC) Cultural and Tourism Subcommittee recently paid a courtesy call on the Chairman of Sabah Tourism Board, YB. Datuk Joniston Bin Lumai @ Bangkuai in Kota Kinabalu, Sabah.
The visit was led by the MCBC Cultural and Tourism Subcommittee Director, Datuk Philip Yong and joined by several members of the subcommittee.
The purpose of this visit was to discuss some of the problems faced by the tourism sector in Sabah including illegal operations, airport issues, public facilities and cross-department cooperation. In addition, both parties also exchanged ideas on the safety of tourists coming to Sabah.
Among the representatives from Sabah Tourism Board who attended the meeting were the General Manager of Sabah Tourism Board, Mrs. Noredah Othman, the Deputy General Manager of Sabah Tourism Board, Tay Shu Lan and more.