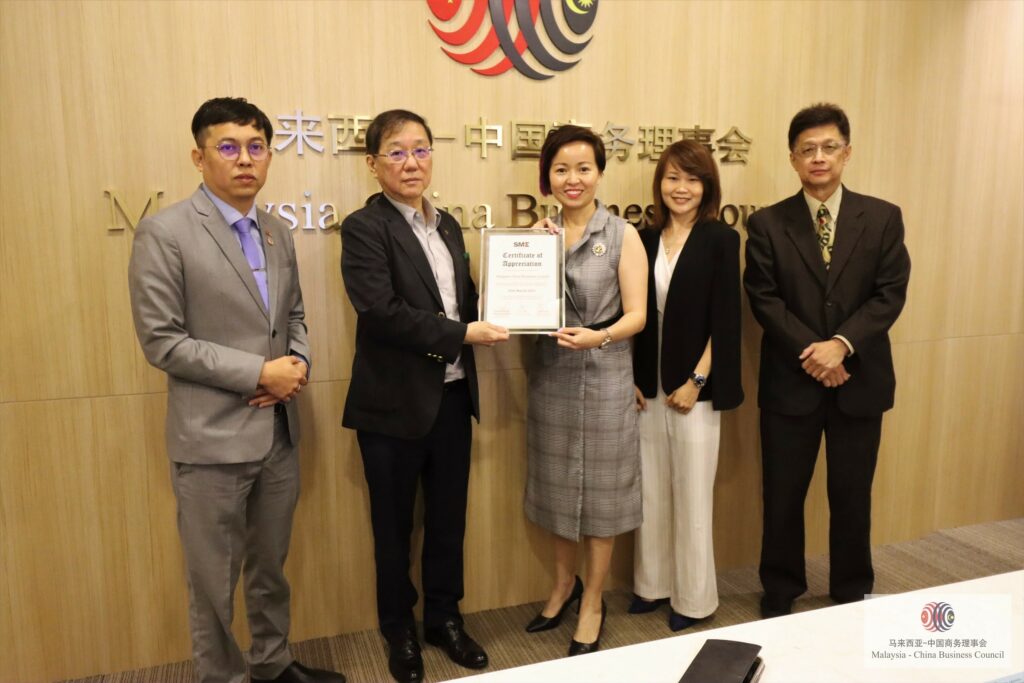 Malaysia-China Business Council (MCBC) recently received a courtesy visit from the SME Association of Malaysia (Women & Youth Division) led by the National Vice President of SME Association, Mr. Chin Chee Seong at MCBC office in Jalan Sultan Ismail, Kuala Lumpur.
The purpose of this visit is to penetrate Malaysian SMEs into foreign markets, especially to enter the Chinese market. Therefore, SME Malaysia is keen to work with MCBC to achieve the goal.
During the visit, the Chairman of SME Malaysia (Women & Youth Division), Ms. Ada Poon gave a briefing on the background of the company and their business role to MCBC.
The meeting was also attended by several members of the SME Malaysia who are also business owners from various industries.
The courtesy visit ended with an exchange of gifts between Datuk Yong and Ms. Ada Poon, and a photo session.