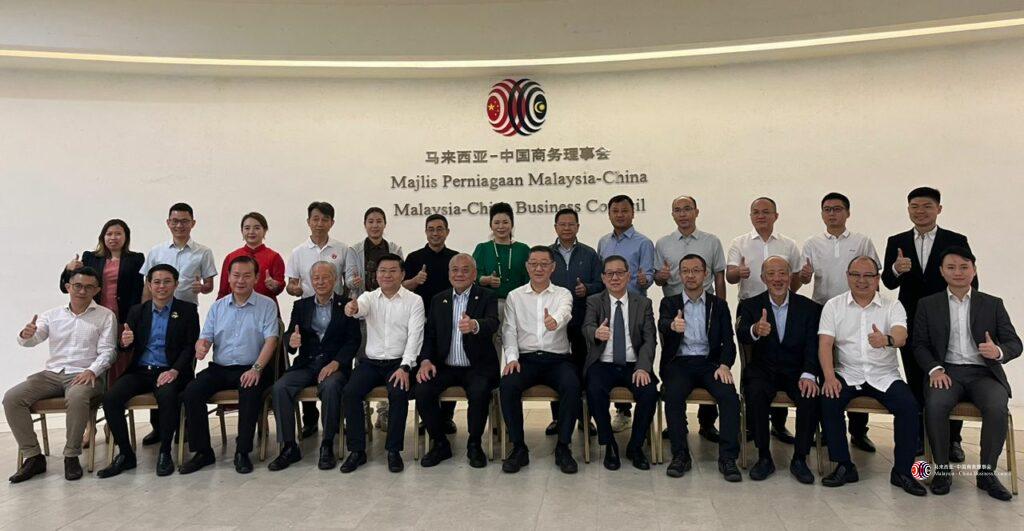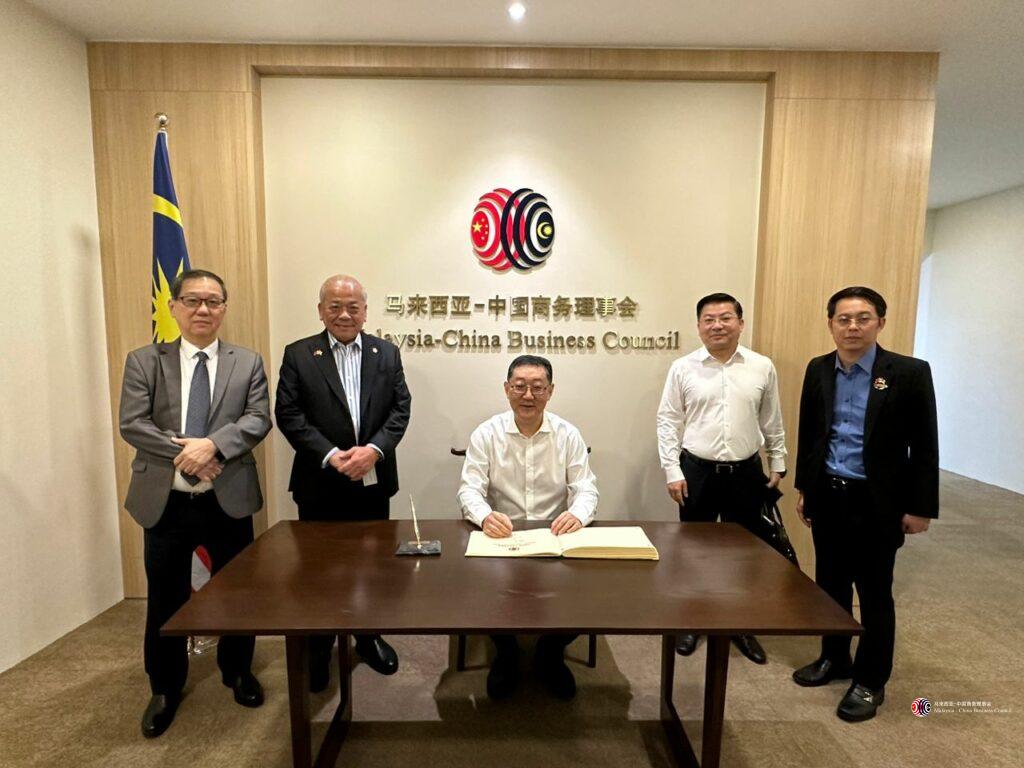 Malaysia-China Business Council (MCBC) received the delegation by the People's Government of Liuzhou, Guangxi today at the MCBC office.
MCBC Executive Committee Chairman, Tan Sri Datuk Seri Panglima Dr. Goh Tian Chuan, along with Executive Director Datuk Yong Teck Shing, Director Dato' Ir Fong Tian Yong and Datuk Richard Lee Say Tshin welcomed the 22-member delegation led by the Mayor of Liuzhou, Mr Zhang Zhuang.
MCBC and the People's Government of Liuzhou engaged in an insightful and fruitful discussion on the trade and investment landscapes in Malaysia and in Liuzhou.
Tan Sri Goh emphasized on the conducive business environment and welcoming culture of Malaysia and highlighted the possibilities of collaboration with Liuzhou, especially in the automotive industry in new energy vehicles (NEV), automotive parts, and supply chain.
Mr Zhang Zhuang introduced the history and the economy of Liuzhou, and he highlighted the strong manufacturing industries such as the automotive industry (Wuling Motors), steel industry, and light industry. LuosiFen, a specialty of Liuzhou Chinese noodle soup dish, which is widely loved in China, can become a popular product to be exported overseas.
Tan Sri Goh reiterate that Malaysia and China have a long-shared history and culture. He looks forward and welcomes the businesses in Liuzhou to engage in closer cooperation and expand their investment into Malaysia. Likewise, Mr Zhang also hoped that Malaysian companies could visit Liuzhou to explore better business opportunities.
MCBC CEO Samuel Lee, MCBC COO Georgie Too, Secretary General of Liuzhou Liu Bochen, Liuzhou's Industry and Information Technology Bureau Director Wang Ying, and Liuzhou's Foreign Office Director Pang Zhiyong were also in attendance at today's meeting.