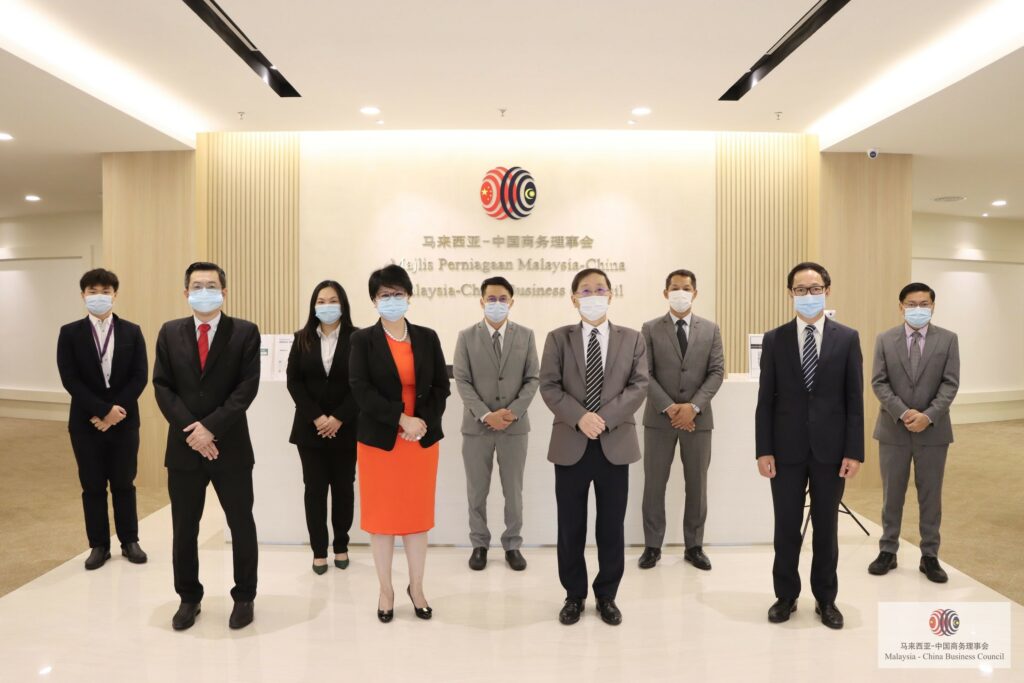 The Chairman of Business Investment Committee cum the Director of Malaysia-China Business Council (MCBC), Dato' Dr. Low Moi Ing, J.P. today chaired the first committee meeting at MCBC office in Jalan Sultan Ismail, Kuala Lumpur.
The meeting was held to discuss the role of the business investment committee and the planning of programmes of the committee throughout the year of 2021.
At the meeting, Dato' Dr. Low Moi Ing also presented the nomination letters to all committee members witnessed by the Executive Director of MCBC, Datuk Yong Teck Shing and the Chief Executive Officer of MCBC, Mr. Samuel Lee.
Among those present in the meeting which commenced at 2.00 pm, are the Deputy Chairman, Mr. Liew Pok Boon (Ben) followed by the committee members, Dato' Liaw Choon Liang, Datuk Lee Hwa Cheng, Dato' Dr. Cheng Kok Leong, Mr. Sun Boon Teck and Miss Darlene Tan Pei Gen.