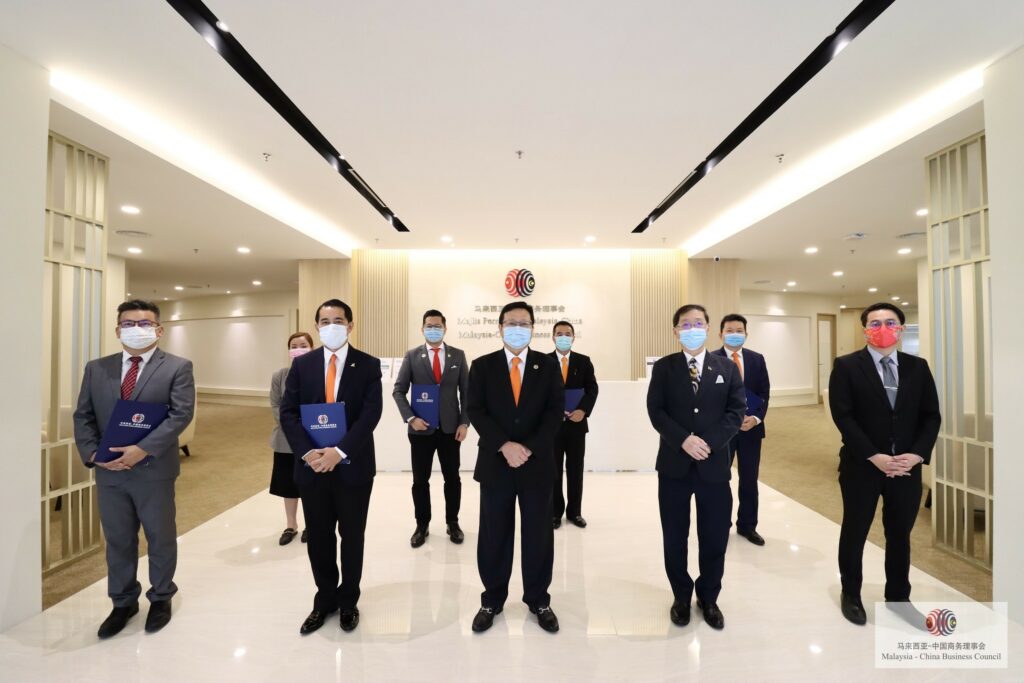 The Construction and Development Committee of Malaysia-China Business Council (MCBC) held its first official meeting chaired by its Chairman cum the Director of MCBC, Tan Sri Datuk Seri Tan Kean Soon at MCBC office in Jalan Sultan Ismail, Kuala Lumpur.
The committee members are among those with experience in the field of construction and development between Malaysia and China. Among them are the Deputy Chairman, Dato' Yong Chong Long, followed by several members, Dato' Yap Yit Leong, Dato' Andy Zhao Guang Ming, Dato Sri' Kor King Toy and Mr. Adam Yee.
During the meeting, the Chairman, Tan Sri Tan presented the nomination letters to all committee members in witness of the Executive Director of MCBC, Datuk Yong Teck Shing and the Chief Executive Officer of MCBC, Mr. Samuel Lee.
The purpose of the meeting is to discuss the committee planning in order to ease the process of China investors to invest in this country as well as to help any potential China investors who face any problems. Also, the Chairman mentioned that the committee should help Malaysian investors who want to invest in China.