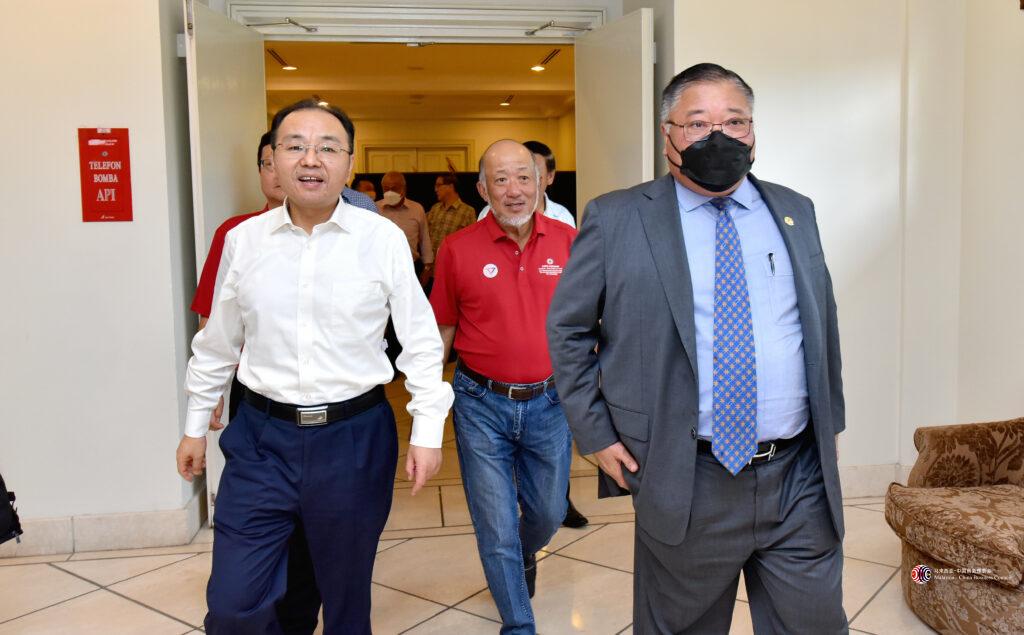 First of all, a very warm welcome to everyone to the Malaysia-China Business Council Charity Golf Tournament here at the Kuala Lumpur Golf & Country Club. I thank you for joining us in this special charity event which we held to benefit the less fortunate youth even as we celebrate 48 years of diplomatic relations between Malaysia and the People's Republic of China. Your presence here at this tournament and the banquet now makes this event much more special and gives more weight to the spirit of friendship and partnership between our great nations. Through our charity goals, we hope to uplift the situation of the underprivileged children, to give them the chance at the pursuit of success and happiness at the youth exchange program.
To our friends from overseas, I hope that you are enjoying our world renowned hospitality with some time to enjoy our variety of cuisines. 
I am indeed honoured to deliver my remarks during this occasion which celebrates the 48th Anniversary of the Establishment of Diplomatic Relations between Malaysia and the People's Republic of China. For nearly five decades, our bilateral ties have only gotten stronger and our people closer in business, education, cultural exchanges, and other fields.
It is also heartening to see such an encouraging participation. We are glad indeed to see this tournament bring together Malaysian and Chinese enterprises, organisations, donors, and philanthropists, in an effort to elevate poverty and provide aid to the underprivileged.
To this end, our charitable event has received very encouraging attention and goodwill from various Malaysian and Chinese companies and organisations to raise funds for the charity. They include 128 sponsors and golfers gathered together today in the spirit of friendship between Malaysia and China.
I would be remiss if I didn't express our most sincere gratitude to the sponsors for kindly contributing to making this event a success. We are very fortunate to have the support of so many big names from so many industries in Malaysia that it would take another hour to speak of their contributions. Their contributions will create a platform and opportunities for the underprivileged youths to discover their potential through the charitable purpose of this event. Thank you, thank you all for your huge contributions to the success of this tournament and we hope you would join us again in the next edition.  
As Chairman of the MCBC, rest assured when I say that we will lead the way for this reconnection to happen for a brighter and more gainful future for all of us. We will continue to be the bridge between the Governments and the business sectors of both nations to explore new opportunities and rejuvenate existing partnerships.
I look forward to seeing all of you again, in fellowship and in pursuit of mutual goals and success.