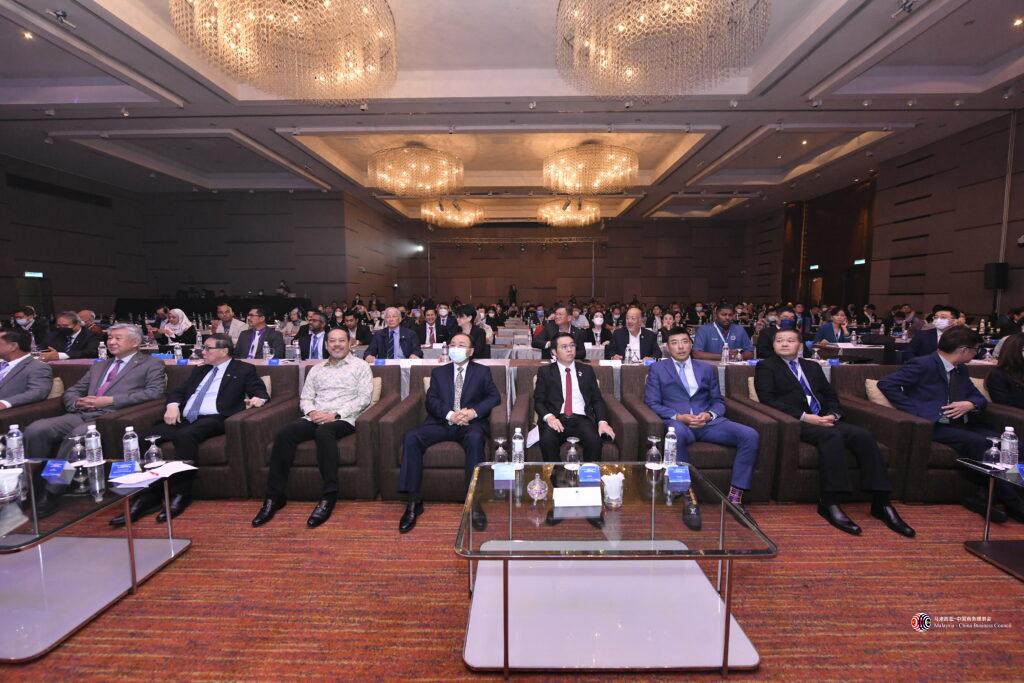 Malaysia-China Business Council (MCBC) organised the "Malaysia-China Digital Economy Forum 2022" with the theme "Bridging the Malaysia-China Digital Economy Ecosystems" to promote mutual technology development and cooperation to drive the future of the digital economy ecosystems between Malaysia and China.
10 esteemed speakers shared insightful topics, while 12 renowned Chinese enterprises showcased their innovative and cutting-edge technologies and digital solutions.
The Malaysia-China Digital Economy Forum 2022 seeks to create a platform for accelerating digital adoption and hopes to be the bridge that opens the dialogue between the public and private sectors in Malaysia and China by pushing high-quality digital economy development and strives to foster innovative and immersive ecosystems in the two countries to deepen technological cooperation and joint partnership to elevate us as the new engine of growth into the thriving digital era!