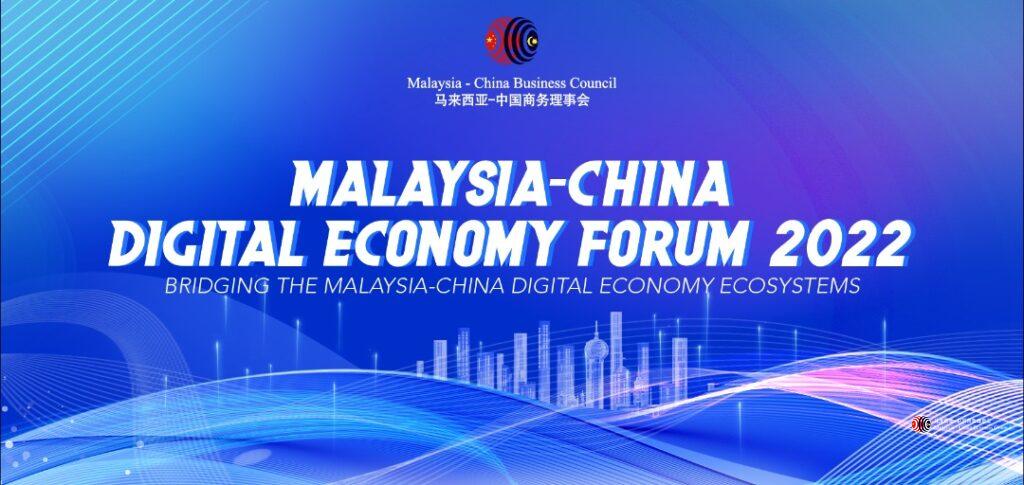 Malaysia-China Business Council (MCBC) is honoured to be organising the Malaysia-China Digital Economy Forum 2022 to promote mutual technology development and cooperation to drive the future of the digital economy ecosystems between Malaysia and China.
With the theme of the forum, "Bridging the Malaysia-China Digital Economy Ecosystems", the forum will bring together government bodies, industry leaders, technology experts, and businesses to explore digital transformation and cooperation in Malaysia and China.
The forum will feature leading Malaysian and Chinese experts and industry thought leaders to share insightful topics ranging from digital economy trends to utilisation of emerging technologies to deep dive into areas of digital transformation and reshaping business innovation and cooperation. In addition, there will be enterprises showcasing their innovative and cutting-edge technologies and digital solutions from China at the forum exhibition!
The details of the event are as follows:
Date:        29th September 2022 (Thursday)
Time:       9:00 AM – 5:00 PM
Venue:     Doubletree by Hilton Hotel Kuala Lumpur 
REGISTER NOW!
https://forms.gle/b7aoeaFkRH3Fzzh76
WATCH US LIVE HERE ON OUR FACEBOOK PAGE ON THE DAY OF THE EVENT!
We are looking forward to seeing you at the forum and if you have any enquiries, feel free to contact us at:
Phone: +603 2857 4994 (Ms Choong / Ms Daphne) or Email us at: [email protected].