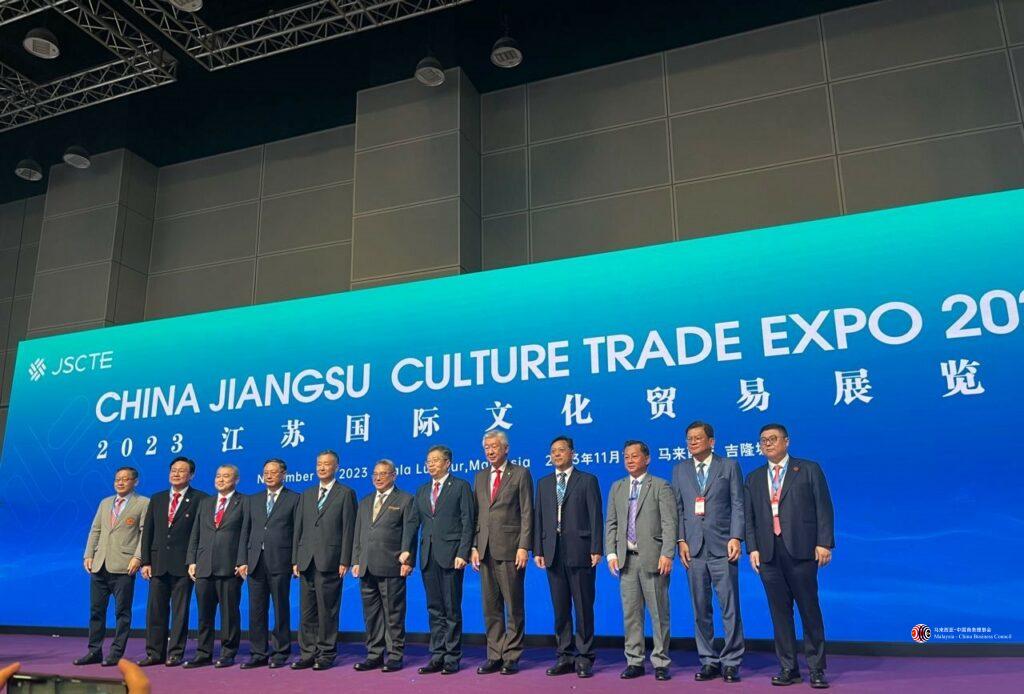 MCBC is honoured as one of the supporting organisations of the Jiangsu Culture Trade Expo (JSCTE), held at Kuala Lumpur Convention Centre, on the 17 November 2023. The expo was organised by the Department of Commerce of Jiangsu Province. It garnered support from the Embassy of the People's Republic of China in Malaysia, MITI, ACCCIM, MCCC, and various other government entities and business associations. 
Datuk Alvin Tee attended the opening ceremony as the MCBC representative, which was graced by Minister Counsellor Sun Shuqiang of the Economic and Commercial Office of the Embassy of China, Deputy Director Jiang Xin of the Department of Commerce of Jiangsu Province, Senior Director See Chee Kong of MITI, President YB Senator Tan Sri Dato' Low Kian Chuan of ACCCIM, President Loo Kok Seong of MCCC, and many other dignitaries.  
The expo boasted more than 110 exhibitors showcasing the unique products and services of the Jiangsu region, such as Yunjin brocade, purple sand (Zisha), silk and other "non-heritage" speciality products, sharing of games, animation, software outsourcing, copyright, intellectual property rights and other digital content, exchanging of speciality traditional Chinese medicine, gourmet food and tourism, international education and other specialised services.