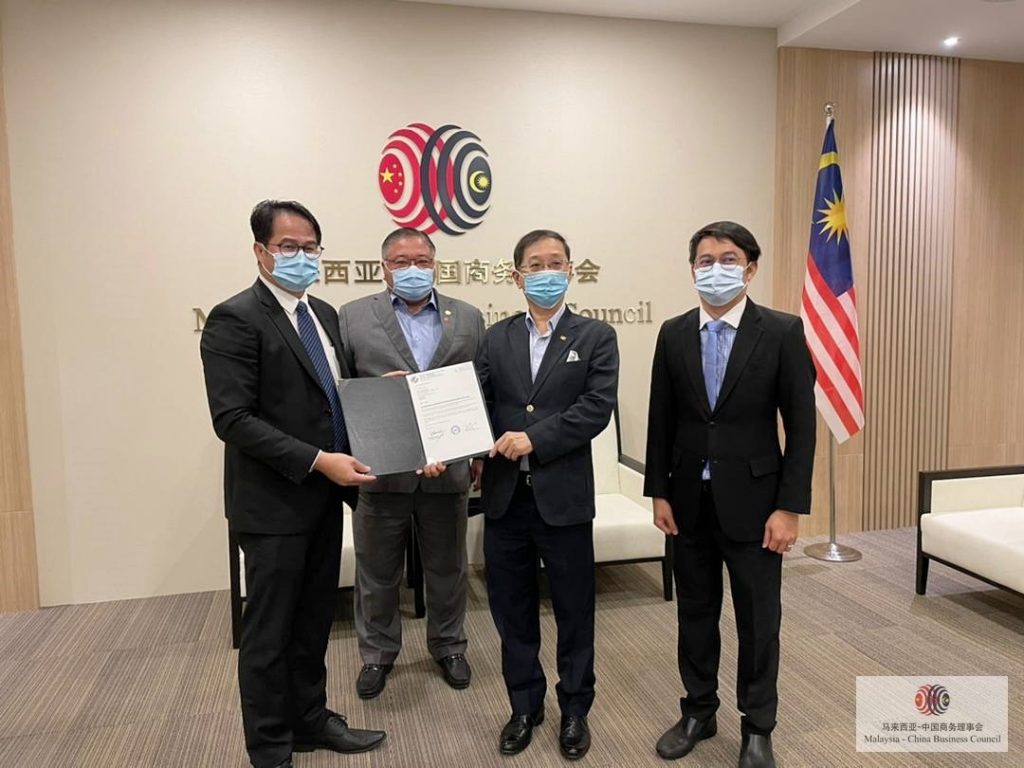 Mr Yap Hoi Liong , a solicitor from Sibu, Sarawak was officially appointed as the legal advisor to Malaysia-China Business Council (MCBC) today. He is responsible to provide valuable legal advice to the board and assisting in dealing with all related legal affairs, as well as providing support to MCBC in attracting investors to invest in Malaysia.
Mr Yap Hoi Liong, who is a Faculty of Law graduate from the University of London, United Kingdom has a rich experience in Malaysia's judicial field for many years. He has always used his professional skills to defend justice and fight for the welfare of unprivileged groups.
At the same time, Mr Yap Hoi Liong is also the Chairman of The Federation of Seven Clan Associations and plays a pivotal role in the local Chinese community. For many years, he has devoted a lot of time and effort in promoting Chinese culture, community activity and ethnic integration.
The Prime Minister's Special Envoy to the People's Republic of China cum Chairman of MCBC, Dato Sri Tiong King Sing have confident that Mr Yap Hoi Liong will help MCBC to build a better platform in the future to promote Malaysian and Chinese businesses on the premise of safeguarding the rights and interests of the people, as well as achieving the ultimate goal of win-win and mutual well-being.
MCBC believes with the appointment of Mr Yap Hoi Liong will further strengthen the role of MCBC in promoting trade and investment between Malaysia and China.