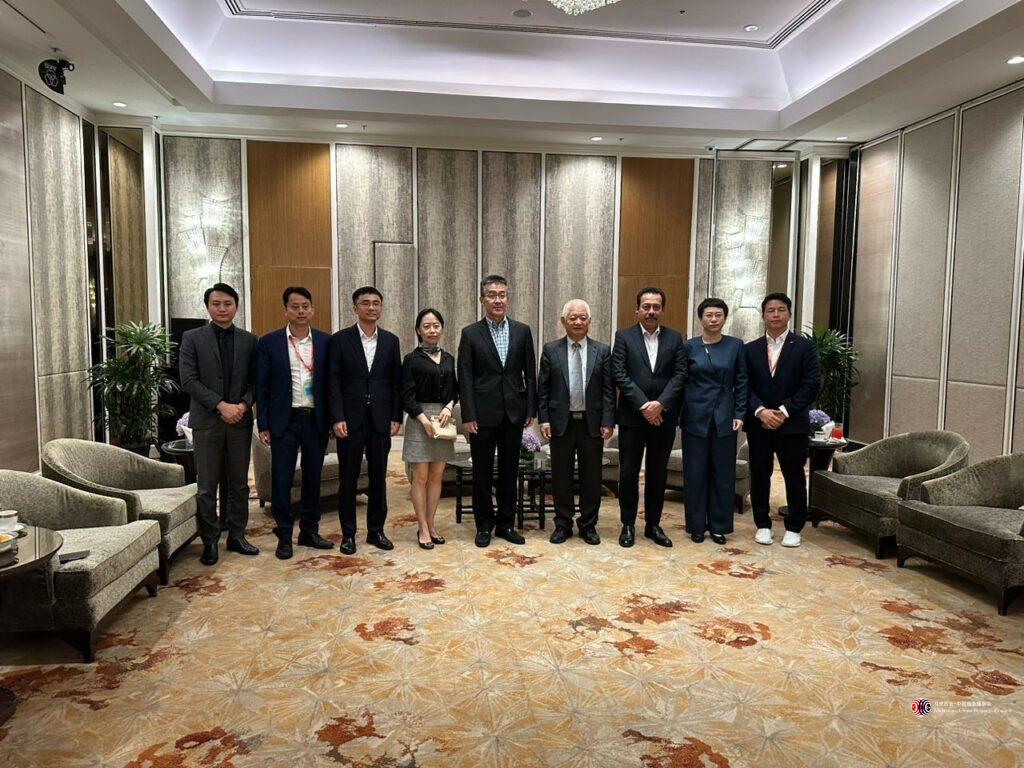 The China National Household Paper Industry Association organized the 7th Conference on Absorbent Hygiene Products and Wipes at Shangri-la Kuala Lumpur for the first time in Malaysia. MCBC was honored to be invited as one of the distinguished guests for the welcome dinner. Representing MCBC, Mr. Georgie Too, Chief Operating Officer, and Justin Ng, Senior Trade and Investment Executive, attended the event. 
The China National Household Paper Industry Association's Household Paper Professional Committee is a national professional organization under the leadership of the China National Paper Industry Association. Its main responsibilities include bridging the gap between enterprises and government departments, providing technical consultations, developing connections with international counterparts, enhancing domestic and international information exchange in the industry, and establishing a database for the household paper industry. 
Among the other notable attendees were Mr. Zhao Xiangdong, Science and Technology Counsellor of the Chinese Embassy; Dr. Chao Zhenglei, Chairman of the China Technical Association of Paper Industry; Mr. Noor Azlan Abu Bakar, Director of Malaysia Convention & Exhibition Bureau; and Mr. Rajesh Dhawan, President of the Malaysia Paper Association.