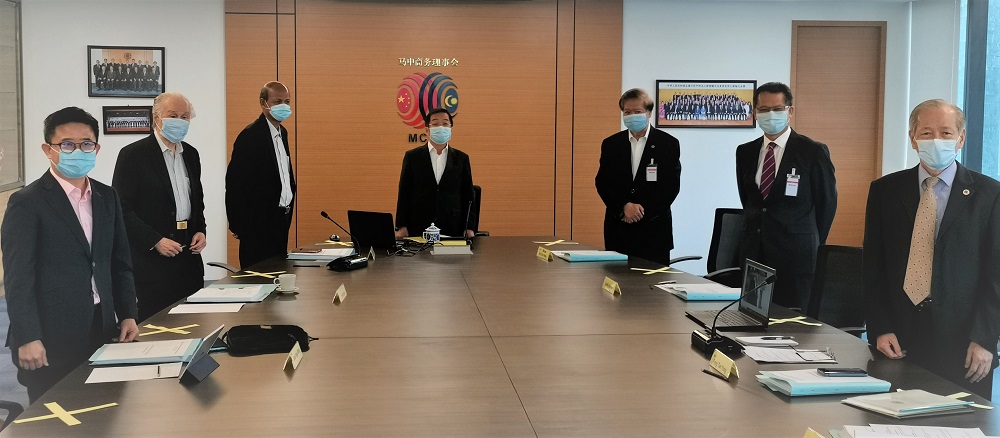 KUALA LUMPUR: YB Tan Kok Wai announced his resignation as Chairman of MCBC today after chairing the Board of Directors meeting at MCBC Boardroom.
He expressed his appreciation to all board directors, committee members and staff for the support and cooperation given to him during his tenure as chairman of MCBC since he took office from August 2018 for a total of 18 months.
In his parting speech, he highlighted 10 major achievements as follow:
The trade figures between Malaysia and PR China were the highest so far. The year 2018 recorded a figure of USD108.6 billion and for 2019, USD 123.9 billion. This had positioned China as Malaysia's biggest trading partner.
Chinese tourists arrival constituted the biggest group outside ASEAN region for the two consecutive years. The numbers increase from 2.94 million from 2018 to 3.30 million in 2019.
Through the effort of MCBC in pursuing the issue on exportation of Raw Unclean birdnest which was banned since 2013, there was a breakthrough in November 2019 when China had allowed the exportation to three ports of China which are Qinzhou, Xiamen and Dalian.
Through the coordination effort of MCBC with China counterpart, the inaugural exportation of frozen durian finally took place in August 2019 from Kuala Lumpur to Zhengzhou, Henan China.
MCBC organized the Malaysia-China Belt and Road Economic Cooperation Forum in 8.8.2019 in Kuala Lumpur attracting well over 750 participants comprising delegates from government officials and entrepreneurs from Malaysia and China.
For the enhancement of bilateral trade and investment between Malaysia and China, MCBC led a 100 member strong delegation to the Joint Business Council meeting between MCBC and CCPIT (China Centre for the promotion of International Trade) in Zhengzhou Henan covering a wide range of topics such as logistics, agricultural products, e commerce, financial services, social and cultural activities.
MCBC had been facilitating the development of China Malaysia Qinzhou Industrial Park (CMQIP) and Malaysia-China Kuantan Industrial Park (MCKIP) as the Bilateral Twin Industrial Parks.
MCBC has been facilitating the establishment and operation of Xiamen University Malaysia (XMUM) since its inception as the bilateral project between Malaysia and China. The enrolment has now reached 5000 students with 1,800 students from China.
MCBC had also produced a publication called "Belt & Road: Guide on Malaysian Investment and Trade Law" to assist Chinese potential investors on the familiarization of Malaysian policies.
MCBC was working closely with CCPIT in an effort in creating an institution for dispute resolution in view of the numerous overseas projects undertaken by countries especially China. The proposed ICDPASO (International Commercial Dispute Prevention and Settlement Organization) is now at its final stage and this will serve as an alternative venue for dispute resolution for companies overseas.
YB Tan mentioned that during his tenure, he had set up few committees in MCBC to widen the scope of the council. The committees are E-Commerce committee, Research & Academics Exchange Committee, Industrial Revolution 4.0 Committee, Cultural Industry Committee and Tourism and Cultural committee. He believes that these committees should help to enhance the bilateral relationship between Malaysia and China.
YB Tan further mentioned that while Malaysia and China are in their best ever relationship, the unforeseen Covid-19 onslaught has interrupted on going programs. At the same time, Malaysia politics had taken a new twist. Anyway, the friendship and bilateral relationship between Malaysia and China remains strong.
YB Tan hopes that MCBC under the new leadership will continue to enhance the bilateral relationship, trade and investment between Malaysia and China.